These offices come furnished and ready to move into. 
Pre-built, furnished, and business-ready from the start, these modern workspaces offer an unparalleled range of services.
Eliminate your start-up costs and focus on your business from day one. With Office Suites, the maintenance is included and the terms are flexible so you never have to worry about long-term commitments. 
These offices come equipped with state-of-the-art infrastructure designed to help your business grow and succeed in the 21st century.

Virtual Offices are a smart alternative for your business.
Virtual Offices are a great option for those who wish to enhance the prestige and image of their business but don't require a physical office space. 
Perfect for individuals who work from home or travel often, there are a number of smart and sophisticated services to choose from.

Fully equipped meeting spaces tailored to your needs.
From informal gatherings to the most media-intensive presentations, we can help you find the meeting space you are looking for.
Need to hold a one-time conference or perhaps ongoing weekly meetings? Many locations allow for this type of flexibility and come fully equipped with WiFi, Flat Screen Displays, Multipoint Audio/Video Conferencing, Catering, and more.

Coworking space is an emerging concept in the industry.
Work together in a collaborative environment and take networking to the next level! 
Coworking space provides opportunities for like-minded professionals to connect with one another and share new ideas in a stimulating and vibrant atmosphere.
Just think about the limitless possibilities that come about when working in the same open space as other start-ups and ambitious young companies in similar industries.
Coworking space provides a great alternative for aspiring professionals and those looking for a change of pace.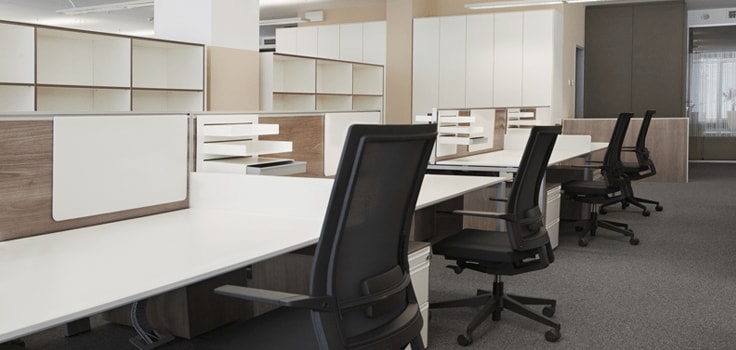 If you're looking for traditional office space you may be surprised.
Most traditional office buildings require a long term lease contract. How long term? About five years. 
Do you know where your business is going to be in five years? Do you know where YOU will be in five years?
Economies fluctuate. Markets rise and fall. Industries evolve. New marvel characters get their own movies. In other words, perhaps a five year commitment isn't the best. 
We specialize in office solutions that are alternatives to traditional office space. 

Additional services that enhance your office experience. 
In addition to the amenities included with Executive Office Suites there are also various pay-as-you-go services that are available for your convenience.
The benefits can be considerable. Think about the additional costs involved with hiring a full-time receptionist or renting additional space just to hold meetings.
These à la carte services allow you to keep your office expenses down to a minimum.